The first e-exam was written yesterday morning in the new e-exam room KISS "Am Kisselberg". After the closure of SB-ANT in SBII, a new location for testing of this type had to be found. The university found what they were looking for in the newly rented JGU building "Am Kisselberg", which is located across from Koblenzer Straße.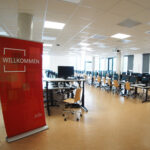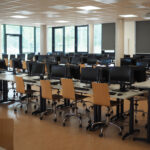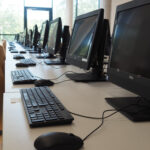 Dr. Stefan Röhle, head of the e-learning area at the ZDV, is very satisfied: "With KISS we are leaving the SBII behind and can now offer a modern, large and bright pool room for e-exams for the various departments. According to the calendar, we are already working at full capacity for the next few weeks and months."
The e-exam room KISS (00-241) can be booked via the room planning process at the University of Mainz (RAPS) and selected in ILIAS.
More space and light
With 136 seats, the room has more workspaces than the previous room in SBII and can be booked for e-exams all year round. It is therefore also available outside of the actual core exam times for e-exams.
The room has separate entrances and exits, which allows participants to switch quickly between two exams. In addition, a wide window front offers sufficient daylight and air conditioning a pleasant working atmosphere.
Short name: KISS
Official room number: 00-241
Address: Isaac-Fulda-Allee 2b (Am Kisselberg)
Room size: approx. 305m²
Total seats: 138
PC places: 136 (plus 1 lecturer computer + 1 student assistant computer)
Examination places: 134 (2 computers remain free as an alternative reserve for exams)
Plan more time for the journey
In general, it is possible to get here by bicycle or by public transport. From Mainz main station you can take bus lines 54, 55, 56, 58 and tram lines 51, 53, 59 directly to the "Kisselberg" station. From the campus to the new e-exam room KISS, however, you should plan about 15-20 minutes on foot.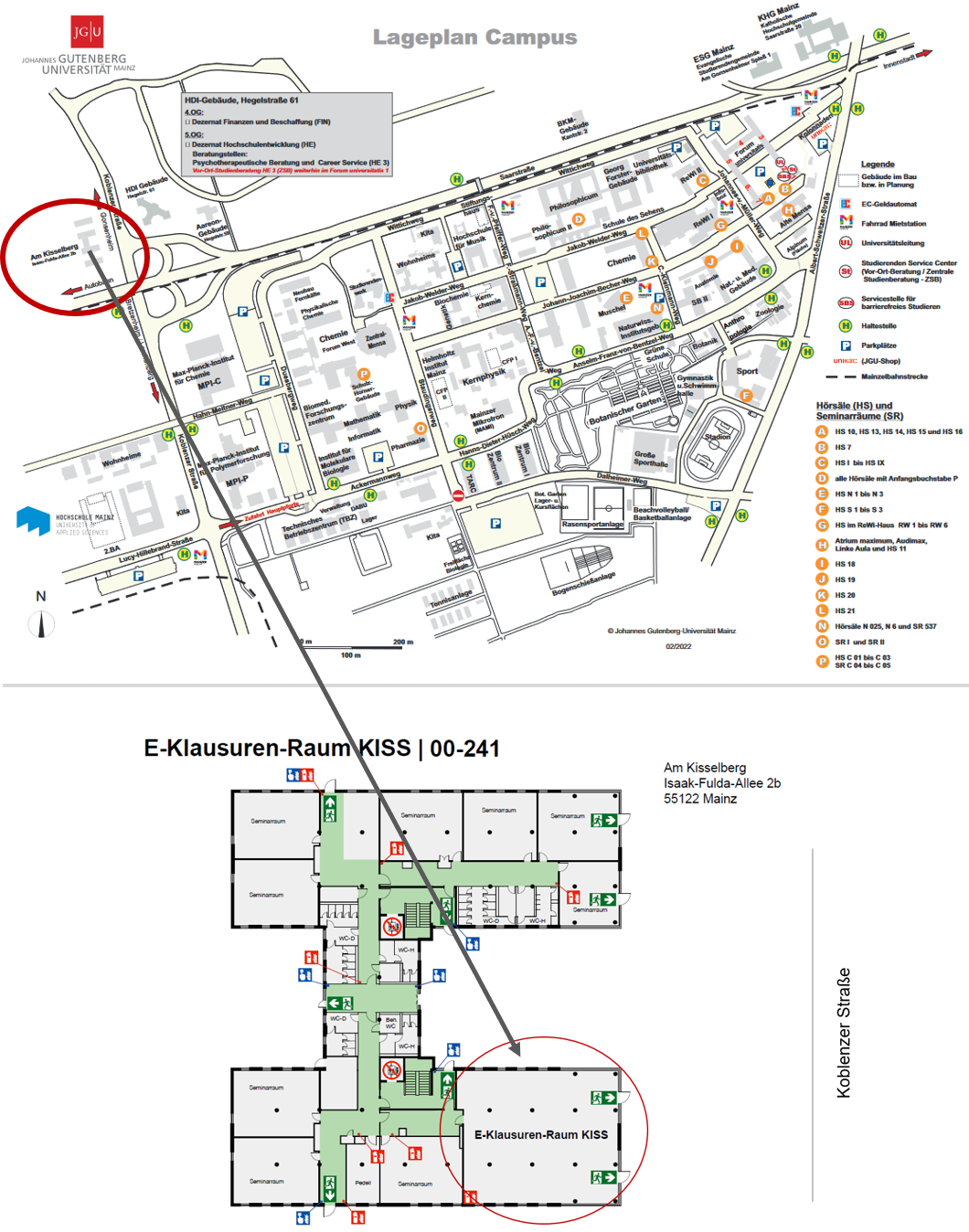 A look behind the scenes
The last few weeks have been characterized by moving and set-up activities for the ZDV e-learning team: First, all the furniture and technology had to be packed, moved and set up again in the KISS with the help of a moving company. The team then laid around 300 meters of cable, set up network connections and checked the network connection of all computers in cooperation with the ZDV network department. Last but not least, the media technology was installed in the room and anti-theft devices were attached to the computers.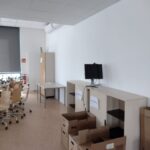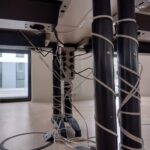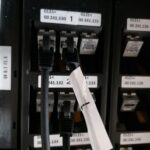 ---


More news from the Data Center → may be found here.