As a member of the university you may use the chat function of skype for business with your JGU account.
You need to install Piding and the Sipe Plugin.
If you use a ZDV Linux installation the packages are named pidgin and pidgin-sipe.
If you open Pidgin for the first time, the JGU accounts window will open automatically. If a JGU account is already set up, you may navigate to this window by clicking Accounts and then Manage Accounts.

Click on Add.

Fill the following information:
Protocol: change to Office Communicator
User: Your username
Password:Your password
Tick Remember password
If you use a ZDV Linux you can use Kerberos for authentication.. To do so, click Advanced at the top.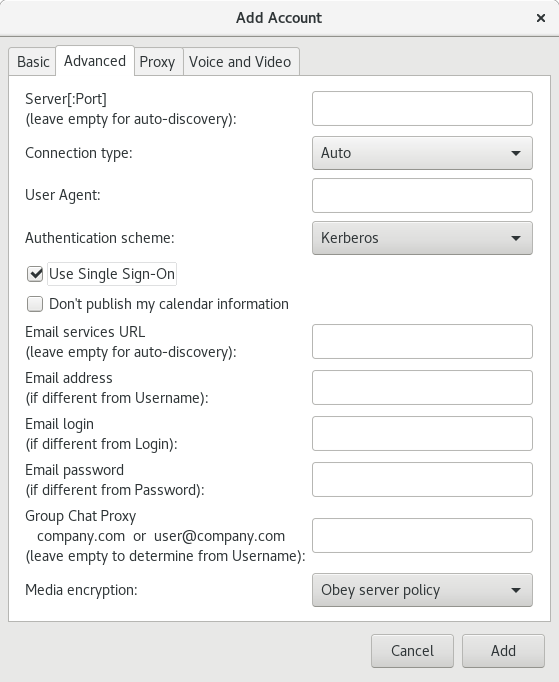 Change Authentication scheme to Kerberos.
Tick Use Single Sign-On.
Click on Add.
If you want to add a contact click on Buddies followed by Add Buddy.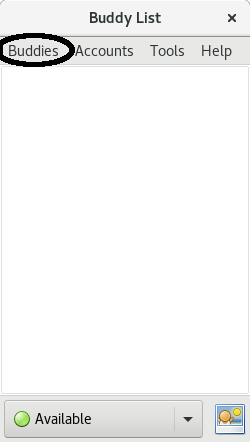 A window opens, where you may add new contacts.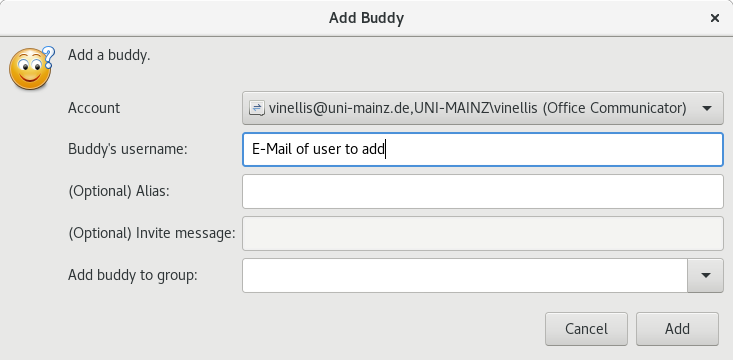 Account: may be changed if you use multiple accounts. You add the new contact to the JGU account you select.
Buddy's username: is the e-Mail address of the contact you want to add.
(Optional) Alias: change this option if you want to change the name displayed in your contact list.