Address:
Zentrum für Datenverarbeitung
Johannes Gutenberg-Universität Mainz
Anselm-Franz-von-Bentzel-Weg 12
55128 Mainz, Deutschland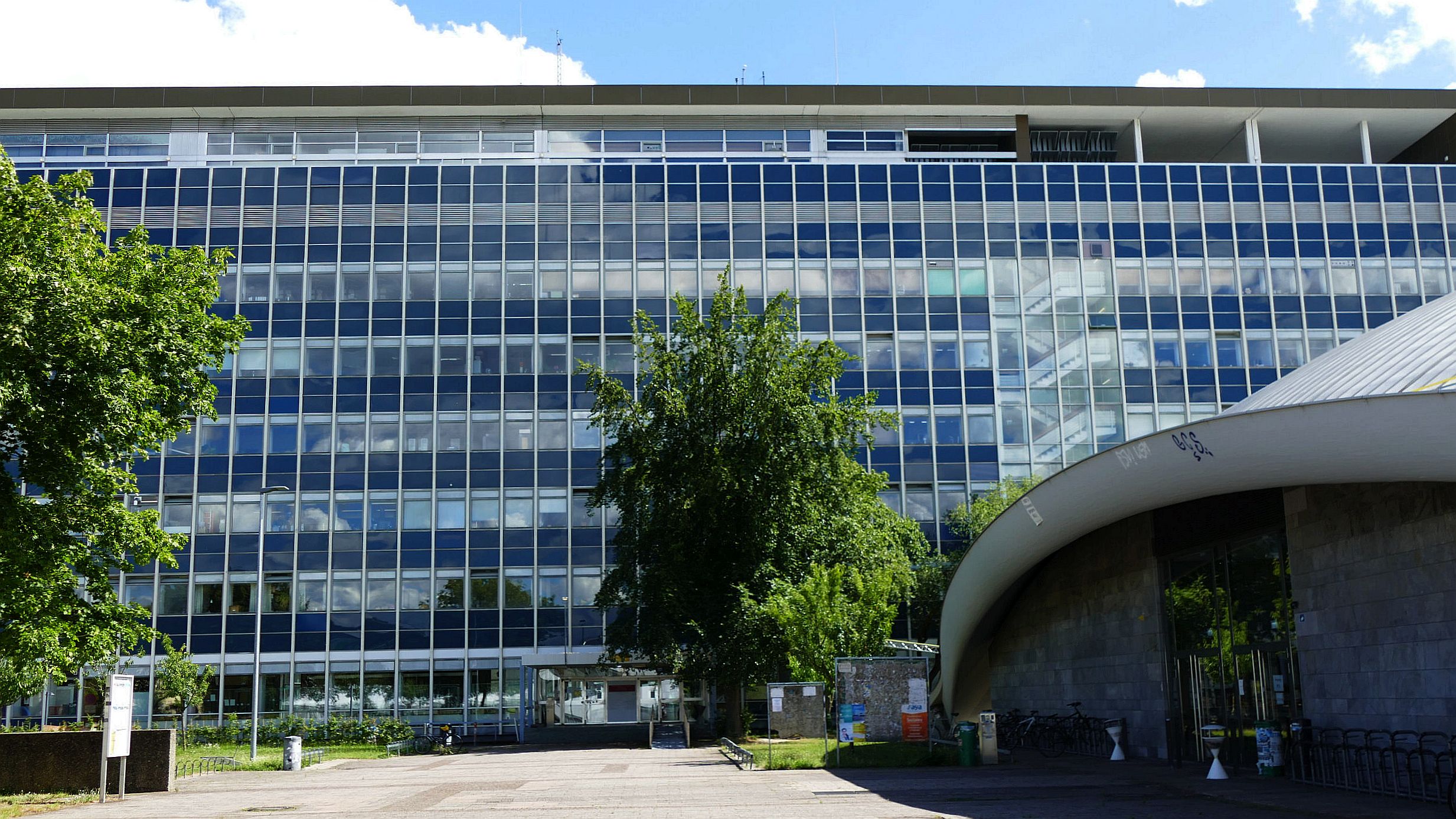 ©Campus Mainz e.V., CC BY-SA 2.0
The ZDV is located in the building of the Faculty of Natural Sciences. You can also enter the ZDV through the main entrance of the Natural Science Faculty (NatFak) at Johann-Joachim-Becher-Weg 21.
Visitors arriving by car can drive freely onto the site on their first visit.
However, if you have to drive to the campus more than once within a week, we recommend that you use the main gate for the following journeys. When using a navigation device, please enter the address Ackermannweg/Ecke Koblenzer Str. to get to the main gate.
Site plan of the university campus with designated parking spaces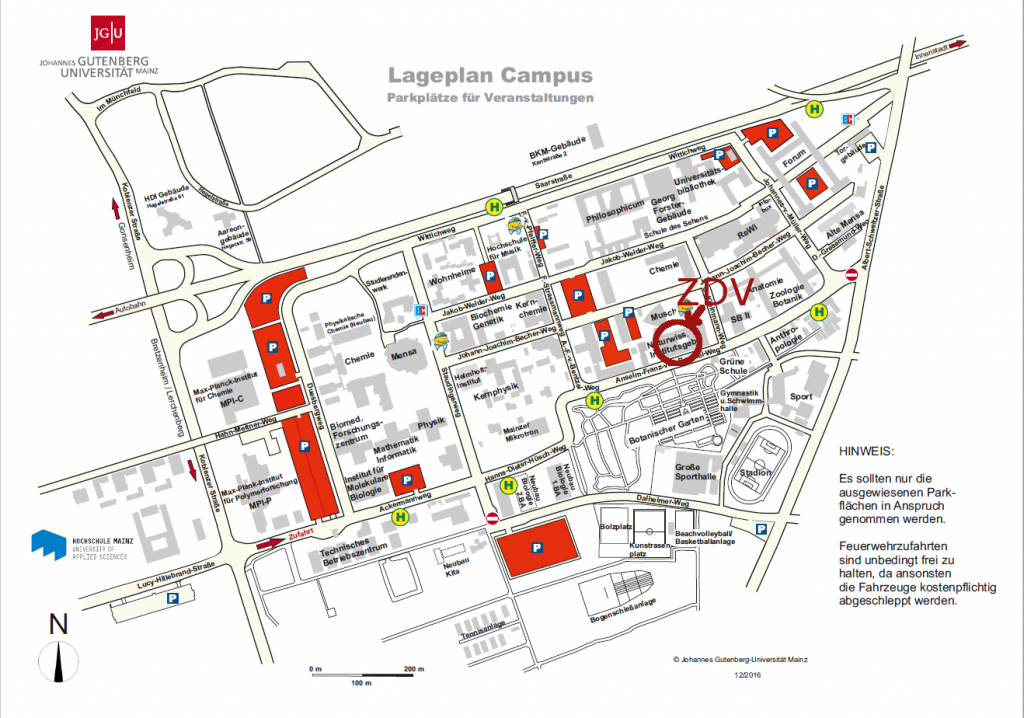 A detailed map of the campus can be found on the JGU website: → Campus map
as well as notes on → arrival by public transport.