Dear first semester students,
welcome to the Data Center (ZDV). This academic institution of the JGU can be contacted by all members of the university for services in information and communication technology. In the following you'll get a short overview of the most important steps to take at the very beginning of your studies and useful information for your studies in general.
After your first enrollment at this university you have to activate your account once. Therefor you'll need:
a valid enrollment certificate
a student card
a security password (Personal Unblocking Key, PUK - permanently valid).
The security password or 'Personal Unblocking Key' (PUK) will be sent to you at the beginning of your studies in Mainz, but separate from the enrollment papers.
If you have not received the PUK, please follow the instructions on the Account page: Activation
If you have these documents at hand, then you can
use → the following form directly
to activate your account.
Student accounts have the following characteristics:
Storage space (in your home directory): 15 GB
Mail address: username@students.uni-mainz.de
Size of the mailbox: 2 GB
optional: personal homepage
Printing quota
Web portal JOGU-StINe
This is a management system for studies, not an e-learning platform. It helps students, teachers and lecturers, enrolees and administration with the organisation of studies, teaching, exams and application procedure. For questions concerning JOGU-StINe please check the information homepages (→ https://info.jogustine.en.uni-mainz.de/) or contact the JOGU-StINe service hotline +49 6131 39-29999.
E-learning platforms Ilias and Moodle
Additionally to lectures and classes lecturers may provide the students with materials and information via the Learning Management Systems → ILIAS and → Moodle  .
? Tip: Check if there is any material for your classes before the semester begins, but also regularly during the semester. Generally the lecturers expect you to prepare each session, even the first one, autonomously.
As student of the JGU you can log in to all platforms with your account and password.
You can not change your password for the single platforms, but in general at → https://www.en-zdv.uni-mainz.de/account-change-of-password/.
ILIAS-Login: https://ilias.uni-mainz.de/login.php
Moodle-Login: https://moodle.uni-mainz.de
For technical support concerning ILIAS or Moodle you can send an e-mail at → elearning@uni-mainz.de. Please use your university-e-mail, so that you can be recognized as member of the university by the technical support team.
⚠ Important for all three e-learning platforms: If you need access to a class, workshop or  project, if you can not find the material or have questions about the content, please ask the lecturer who is responsible for the class or workshop. The technical support team can not help you with those questions, because the lecturers are responsible for the material and content of their classes.
After you activated your account, there will be an e-mail-adress created for you in form of accountname@students.uni-mainz.de.
Log in with your account and password at → https://mail.uni-mainz.de/.
? Tip: It is recommended to check your e-mail frequently - preferably every day! You will be informed about important dates and terms as well as your lecturers will expect that they can inform their students on short notice via e-mail.
More useful information is provided here: → E-Mail
You will probably find different wireless networks on the campus. As student please connect with the network named eduroam. It is encrypted and therefore safe to work with. Additionally eduroam can be used at many other universities without the necessity to connect with another university-specific network.
Following the link you will find help with how to connect with → eduroam.
⚠ The network named Winulum is not encrypted and therefore not recommended for general use.
Remote desktop - working from an off-campus workplace
In order to be able to use the resources of the university of Mainz while working outside of the campus the Data Center offers remote desktop servers. In short: you may sit at your computer at home (or anywhere else) and connect with a server of the Data Center via a 'remote desktop connection'. Essentially, this means that the working environment of a pool computer on campus is displayed inside of a window on your local computer (which you are sitting at) - including all the software and data access features of the pool computer.
Following the link → Remote Desktop you will find help setting up the connection.
Generally the login works with uni-mainz\userid or userid@uni-mainz.de.
VPN - Net access from outside
Using the internet with e.g. your DSL provider or via other networks (at a conference), you are "outside" the university network. The computer you are working with is initially not part of the domain uni-mainz.de. Access to several research-services of the central library as well as full text editions of electronic magazines is only granted to members of the university and users on the campus.
In exceptional cases it may be necessary to authenticate your local computer as a member of the Johannes Gutenberg University Mainz via an additional network service: the so-called 'Virtual Private Network' (VPN) .
Please find the documentation here: → VPN.
Unfortunately the pages for printing and copying are not available in English yet. They are in progress and will hopefully be provided soon. Meanwhile you can watch the following two videos, that explain how to connect your virtual printing-account with an ID-card and how to use it to print and copy material for your classes. They are in German, but quite easy to follow.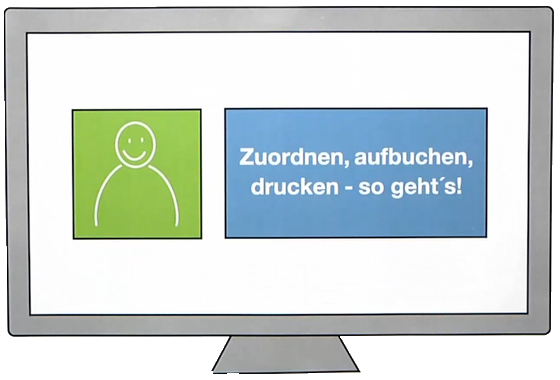 Video: Assign an ID-card, top up.mp4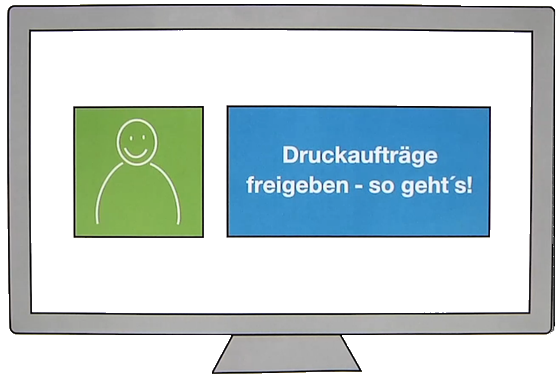 Video: Activate print job, print.mp4
There are many software packages which are licensed to the university and can also be used by students for their studies, usually these can be used at the computer pools on campus.
It is also possible to access some of these applications from outside the universy:
Connect via → Remote Desktop . Make yourself familiar with  → AppV/ZDVApps, then assign the application you need to use to your account. You can then use them while connected.
Students are entitled to use Office365 on their personal computers. There are notes on installation, but for the time being these are german only, unfortunately  → Office365 installieren.
There is more information in german, have a look at → Software für Studierende
All students from JGU are entitled to use the Seafile server of universities in Rhineland-Palatinate → seafile.rlp.net with their university account for group work and data synchronization on different devices. This service offers an alternative to commercial providers, like Dropbox, which conforms to data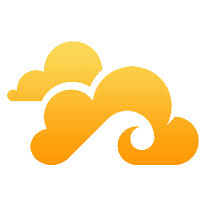 protection (data deposited on Seafile is saved on servers at the ZDV).
All students get 20 gigabyte of storage space gratuitously. Seafile offers the possibility not only to share and
work on data with fellow students and colleagues of your own university, but also with members of other academic institutions.
? You do not need to register in any special way. Just sign in with your university-account and password.

...please feel free to send an e-mail, make a call or visit our → hotline-team during the opening hours at the helpdesk. Many questions can be answered though by using the searchbox in the upper right corner of this page.
We wish you success with your studies at the JGU Mainz!