The SB-ANT e-exam room in SB II (Col.-Kleinmannweg 2) will move to the "Am Kisselberg" building on Isaac-Fulda-Allee 2b in April with all its equipment. The move is necessary due to the current construction work in SB II.
The room, which will be available for future e-exams "Am Kisselberg" from April, has 5 more seats than its predecessor and offers daylight through a window front. Furthermore, separate entrances and two exits prevent students from meeting each other before or after the exam.
Details about the new e-exam room

Short name: KISS
Official room number: 00-241
Address: Isaac-Fulda-Allee 2b (Am Kisselberg)
Room size: approx. 305m²
Total seats: 138
PC places: 136 (plus 1 lecturer computer + 1 student assistant computer)
Examination places: 134 (2 computers remain free as an alternative reserve for exams)
The ZDV is still responsible for the on-site technical support. The room KISS (00-241) can be booked via the Room Planning Uni Mainz (RAPS) process.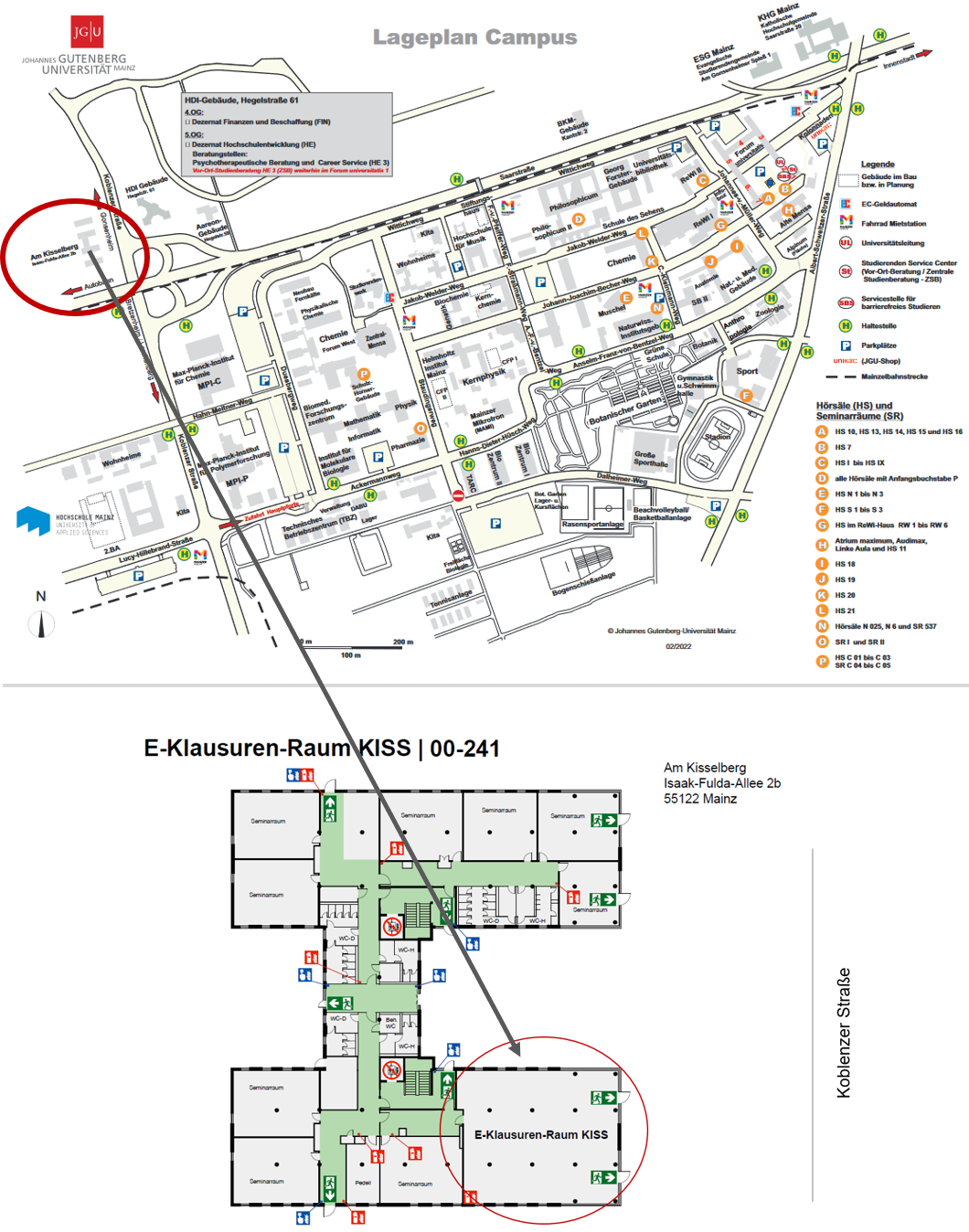 ---


More news from the Data Center → may be found here.