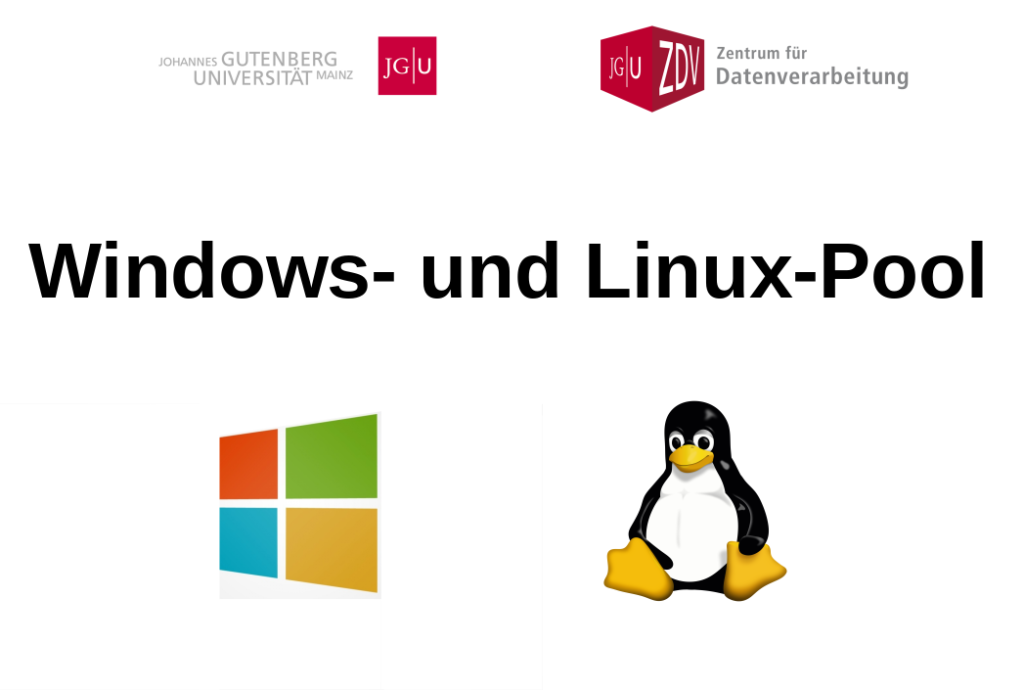 In our course rooms KR1, KR2, KR3, KR4 and N33, a Linux operating system (ZDV Linux desktop) is accessible beside Windows.
Here's an instruction on how to use Linux on our course room computers:
Start up Linux
1.) Select the Restart button Neu starten at the bottom right corner of the screen: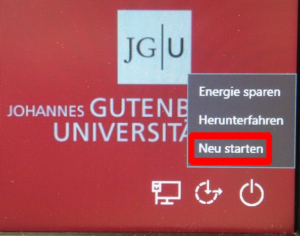 2.) As soon as the Dell logotype is displayed, press key F12 repeatedly: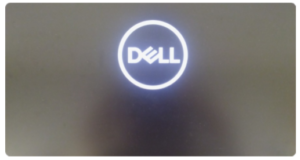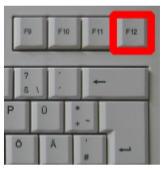 3.) Choose Live Linux by using the arrow keys on the keyboard and press Enter.
If the boot menu (see figure) is not displayed, repeat point 1.) and 2.).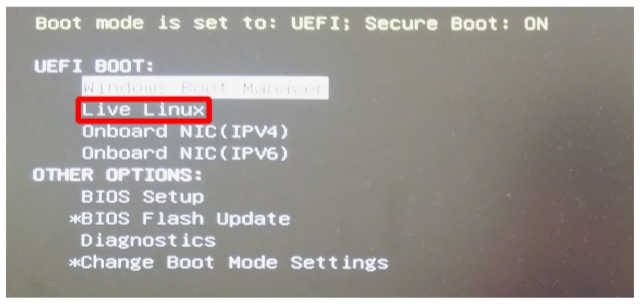 4.) Enter your User name and Password and click on Anmelden: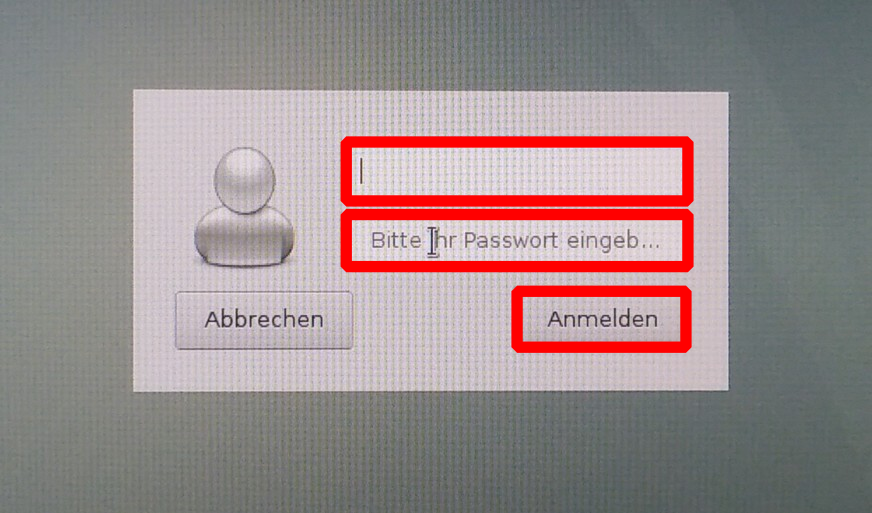 5.) The booting process is now finished. Linux is ready for operation: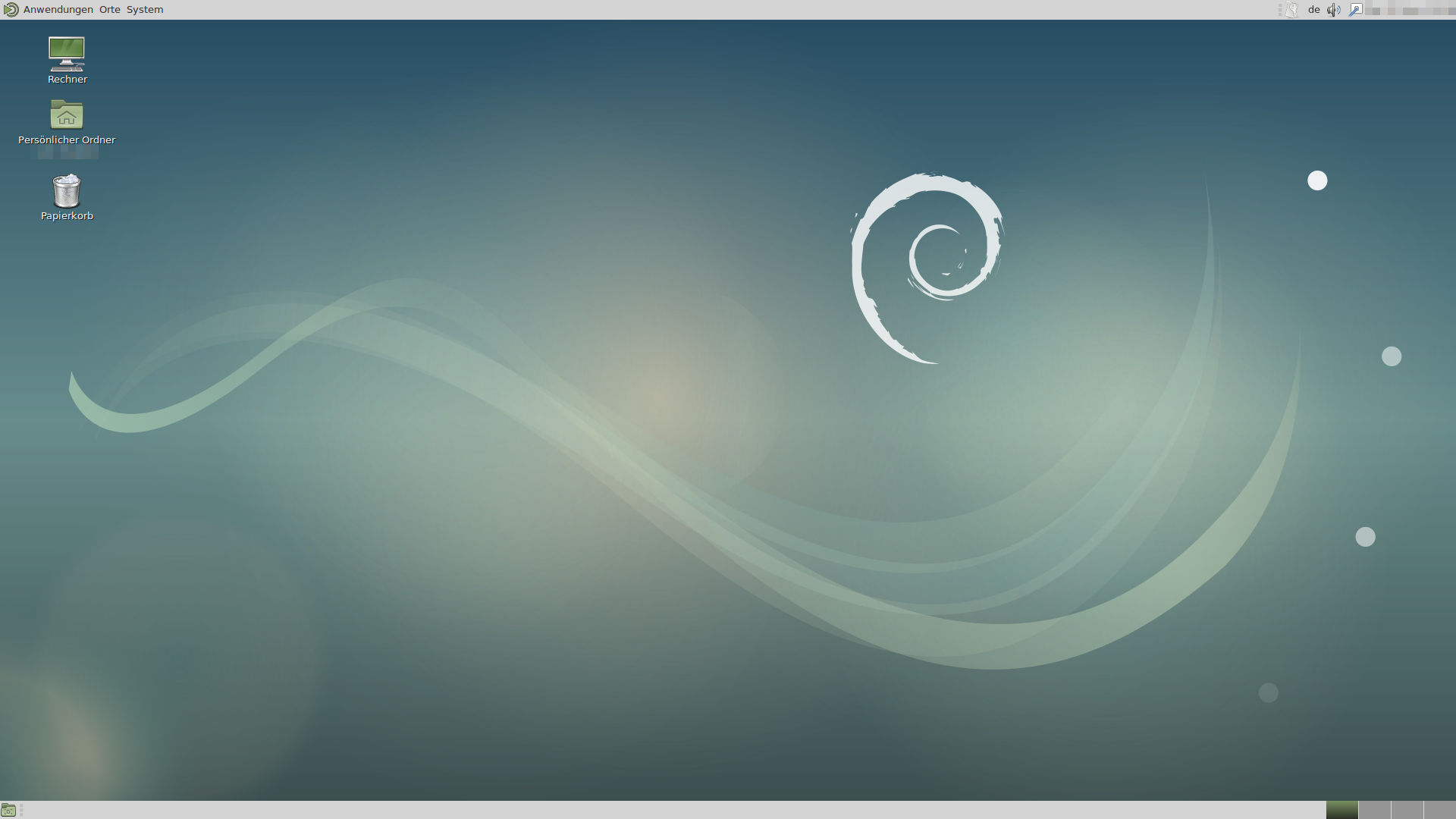 Shut down Linux (log out)
Select System at top left corner of the screen.
There are two possible ways to continue (see figure):
In case you want to log out from your user account without shutting down Linux, select the button "User" abmelden ....
In the next window, choose Benutzer abmelden.
In case you want to start Windows, choose the button Herunterfahren ....
In the next window, select Neustarten: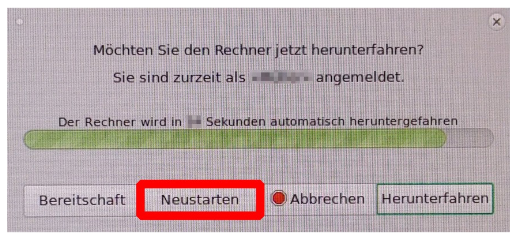 If the login window is displayed, click on the start up button at the top right corner of the screen (see screenshot). Then, select Neustart ... to start up Windows. Finally, confirm by clicking on Neustart.