If you connect to a remote desktop, this will use the operating system and software running on a computer of the Data Center, but will display the graphical user interface inside a window on your computer. This way you may access your university software and documents from outside of the university via the internet.
---
Software
You may use various software to establish a remote desktop connection.
Vinagre comes pre-installed on University Linux machines.
Remmina offers more options, but needs to be installed.
---
Vinagre
After running the program click on Connect in the top left corner.

A window will open.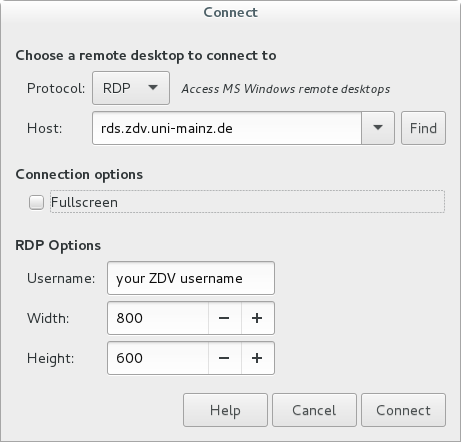 Enter the following details:
Protocol: select RDP
Host: rds.zdv.uni-mainz.de
Username: your university username
You may want to adjust Width and Hight to change the size of the remote window.
---
Remmina
Click on New: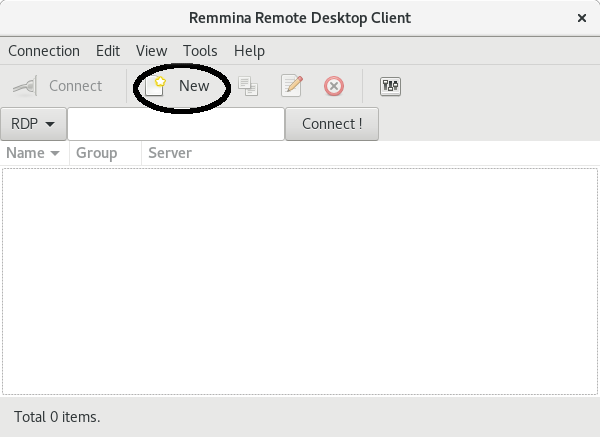 You will see the options menu: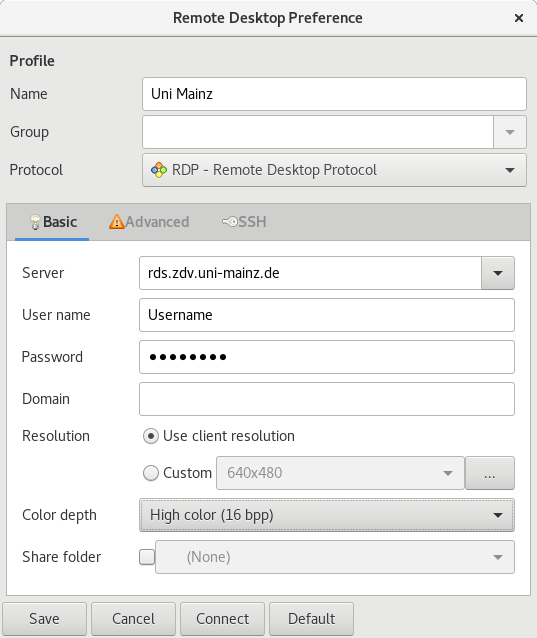 Enter the following details.
Name: chose a name
Protocol: set to RDP
Server: rds.zdv.uni-mainz.de
User name: your university username
Password: your password
Color depth: True color (16 bpp). The higher the number the better the colors will look, but more bandwidth will be used.
Click on Save.
Select the created connection and click on Connect.